CompIntelligence
About Our Company
CompIntelligence has been a leader in FinTech innovation since 2002. We have a deep industry history and dedication to excellence, which together provide the bedrock of our company.
Founded by a team of former financial performance and compensation software executives, CompIntelligence was born out of a need in the marketplace for tailored solutions to improve performance management and equity compensation programs.
Since its beginnings in 2002, CompIntelligence has been driven by the mission of putting relationships first – from our team members to partners and clients. We value a family-first workplace where collaboration, communication, and mentorship are at the heart. This culture reverberates through to each project we work on, resulting in a reputation for project success and service excellence.
Today, CompIntelligence continues to pride itself in having the most experienced teams in the corporate performance management (CPM) and Equity Compensation industries. As we have grown, we've maintained selective hiring practices to preserve the values and commitment to quality that founded us.
Harnessing knowledge from hundreds of successful projects, CompIntelligence brings a collective expertise gained through years of deep experience, ongoing collaboration, and communication. We plan for long-term success – not just the project at hand – which is why so many of our clients have been with us for years as a strategic partner.
Corporate Performance Management
Our full service offering supports our collaborative long-term partnership approach, touching on all phases of your project:
Consulting & Implementation:

Maximize the power of the platform. We help you implement OneStream or Oracle Hyperion and use the system to its fullest capabilities.
Education:

CompIntelligence is the first Authorized OneStream Training Provider, offering the most comprehensive training program available and proven to maximize user adoption.
Managed Services:

Ongoing support to fill the gaps when you need an extra hand.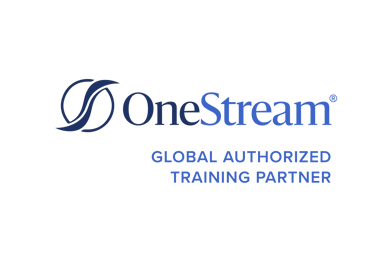 Equity Compensation
Professional resources, subject matter expertise, technical services and products – no other stock plan service team delivers this total solution of products and services.
Staffing & Recruiting:

Home to the largest network of qualified stock plan professionals, we help you fill a position or find your next career opportunity.
Stock Plan Administration:

Whether you're filling a short-term gap or need a long-term resource as an extension of your team, we have skilled equity plan pros ready help when you need them.
Advisory Services:

Ensure that your equity plans and professes are performing at maximum efficiency and effectiveness.
Technical Services:

We blend best-in-industry stock plan expertise with innovative and proprietary technology services and products.